Application ritual for beautiful colored hair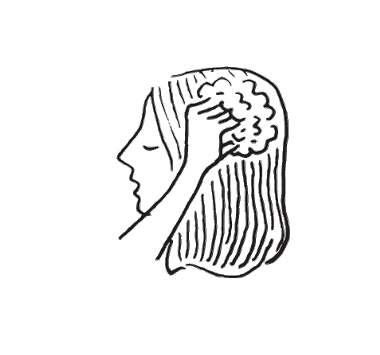 1 - WASH YOUR HAIR
Wash your hair, but don't use any conditioner. Untangle and towel dry your hair. Put on the gloves.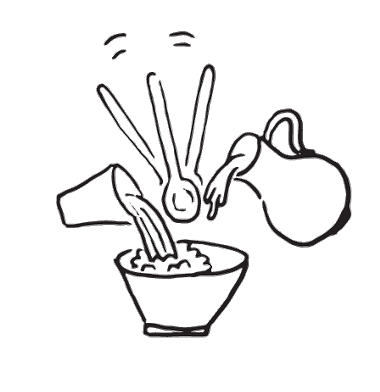 2 - MIX
Pour the plant powder in the bowl. Little by little, add hot water and use the brush to mix and make a thick, creamy and uniform paste. It shouldn't be too liquid (it will run when you apply it), or too dry (it will be difficult to spread evenly on hair).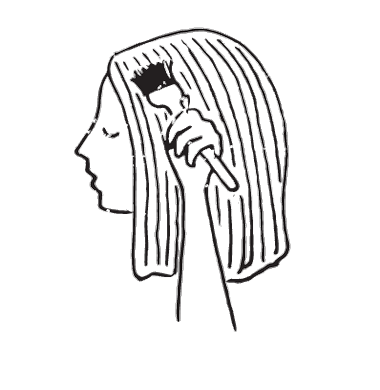 3 - APPLY
Cover your shoulders with a towel to protect from stains. Use a brush to apply the paste section by section, working from the middle part. Start applying the color at the roots, then spread the mixture down the length of your hair (unless you're only touching up your roots). Should you have gray hair, it must be completely covered by the paste. Massage the paste thoroughly into your hair.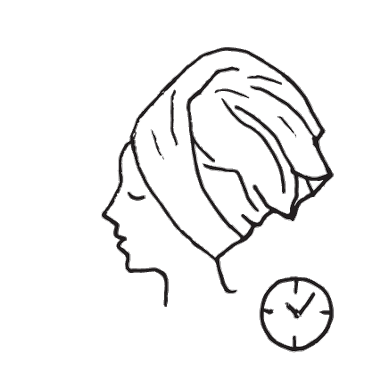 4 - LEAVE IN
Put on the shower cap and let the product work during the indicated time.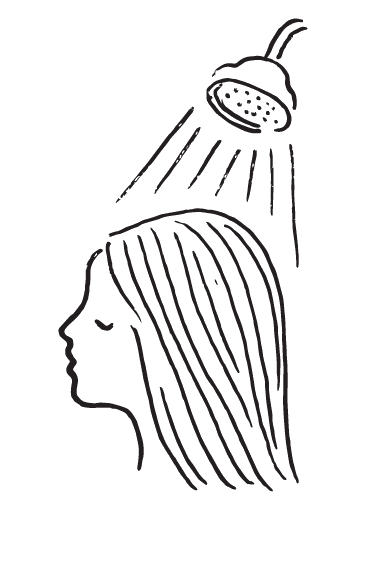 5 - RINSE
When the indicated time is over, put the gloves back on and take off the shower cap. Rinse hair completely until the water runs clear. To finish, apply your favourite conditioner, let it sink in and then rinse out. Do not dry your hair at high temperatures. Wait at least 48 hours before shampooing; this gives the pigments time to react with air and attach to your hair. The color will reach its final shade within two days.
Pre-test: Results from plant-based dyes can't be standardized. Take the time to do a test on a lock of hair (e.g. a white or gray lock)
If you have gray or light blond hair and you choose a dark color, the plant-based color process will happen in 2 STEPS. This is an extra step, but it guarantees optimal coverage for gray and light-colored hair.

How does it work? First, apply the pre-pigmenting base (STEP 1): Shampoo your hair, prepare the mix, apply the paste, leave on for one hour, rinse with clear water. Then apply the color (STEP2): Prepare the mix, apply the paste, respect the processing time, rinse with clear water, apply a conditioner.


Why a long leave-in time?
Coloring your hair with plants may take some time, why? Natural plant pigments have a long reaction time. Plant pigments react in contact with water and wrap hair cuticles on the hair shaft. Contrary to conventional coloring processes, plant dyes don't damage or weaken hair. Hair is coated and protected.
YOUR HAIR WILL THANK YOU